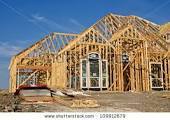 The Resale Market Has a Low Inventory of Homes. Why Not Consider a New Build?
New home construction allows you to choose a home in a location you desire and with the amenities you are looking for. You can choose everything from the floor plan to color choices for your new home. New construction can offer you a higher, short-term appreciation. Builders improve communities by providing jobs and expanding the local economy.
Over the years, home builders have improved energy efficiencies and building technologies. With a new home there may be an opportunity for special financing when you purchase your home. In addition, you are able to secure a home warranty. The neighborhood you are seeking for new home construction may have the amenities you are looking for, such as, parks, playgrounds, pools, recreation centers, golfing and shopping. Belonging to a new home community will typically include a homeowners association, which sets a consistent standard for maintenance to ensure higher resale values in the neighborhood.
If you sign a Buyer's Agency agreement with a real estate agent, your agent represents you, the Buyer. The Builder's representative works on behalf of the Builder, representing the Builder or Seller. However, REALTORS® and Builders are in the business of working together. Having this synergy allows us to work together throughout your entire transaction while maintaining constant communication, providing you the ultimate new home buying experience.
If you are considering looking at new home communities, let me introduce you to the community you are interested in and guide you through the steps in purchasing your new home, no matter what area of town you are looking in. Call me today!
Here is a list of just a few of the home builders on the Front Range and others in the outlying areas, and there are even communities for those individuals 50 years and older:
Newland Land Company/Anthem & Inspiration